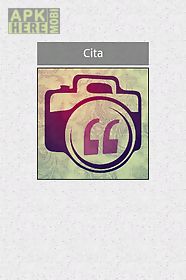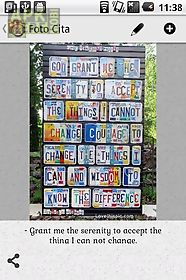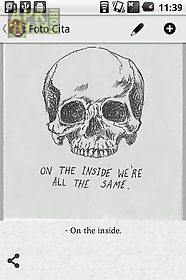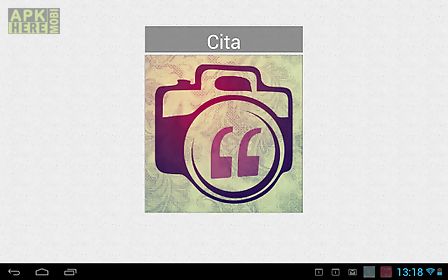 Foto cita app for android description: fotocita (noun.
M.
): Photograph screenshot or image of a quote that says something...
Do you enjoy photography and inspiring quotes? Then you 39 ll love to discover the best fotocitas!
Quotes texts references notes words thoughts advice excuses...
In photo.
Visit me at fotocita.

Related Apps to Foto cita