Formula english for Android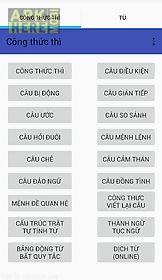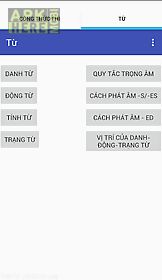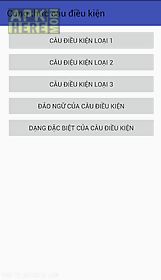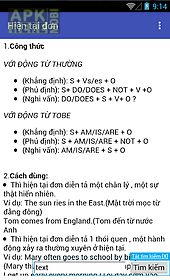 Formula english app for android description: The first software in the google play on the english common formula for the vietnamese people.
Very handy when you need to lookup a particular recipe in english learning process research or work.
Content includes the following sections: formula tenses and sentence types in english formula rewrite sentences idioms and proverbs structure adjective order table of irregular verbs tools sentences translatedin addition the app also has a search function at the bottom of the page to find the formula to find faster.
Lightweight space suitable for all types of phones.
The contents of the software is suitable for the level you are studying 2 level 3 (grade 6 12).
In addition to work on your phone this app can also run on tablets with a corresponding interface.
Suitable for all pupils students engineers and staff.
A must have app for smart phone and your tablet.

Related Apps to Formula english