Folder sync : file syncing for Android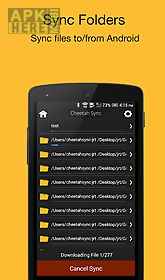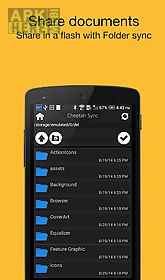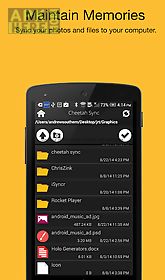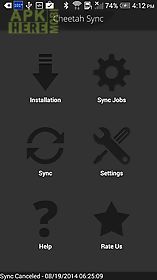 Folder sync : file syncing app for android description: Folder sync (formerly: cheetah sync) is the no cloud solution for keeping files on your computer and android device in sync.
You can now have your pictures important documents music and videos from your computer on the go!
Just select a folder on your computer a folder on your android device and let folder sync keep the files in sync!
As seen on lifehacker!
Goo.
Gl 67voa supports windows and mac no cloud required to sync folders sync folders over home wifi network backup or synchronization for folders set a custom schedule use the sync now shortcut to sync in one button press many advanced options create multiple sync jobs two way synchronization pc to android android - 0 (lollipop support for sd cards) sync your photos folder to your android device sync your work documents to your android device automatically have photos show up on your home computer sync to multiple computerswarning: syncing to sd cards on android - 4 (kitkat) has issues without root.
Warning: does support keep newer on devices that do not support setlastmodified date.
Requires either windows xp or higher or mac os 10.
5 or higher.

Related Apps to Folder sync : file syncing