File & folder secure for Android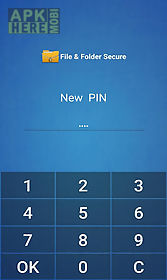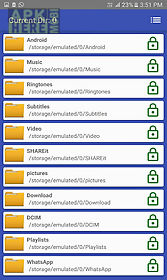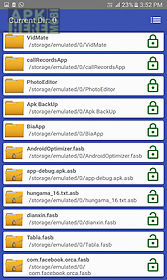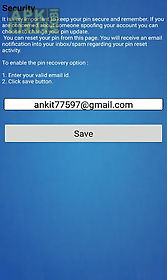 File & folder secure app for android description: File folder locker app for lock files and folders....
Lock any files folders fast and reliable.
Nobody can read your personal file after lock those files.
Confirm the password.
You will get recovery option to get recover your password by sms or by email.
App has a function to get your password if you forgot password of folder and file lockeryou can recover your password by sms or by email.
If you forgot your password.
Open application click on forget password.
Folder and file locker will send your password to your registered email or your registered mobile number.
Browse and lock unlimited files.
There is no restriction for lock files lock unlimited file with folder and file lockerfeatures: lock files folders.
Fast and reliable.
Lock folders in seconds.
Password recovery by email.
Password recovery by sms.
Clean smooth to help you easily lock files and folders.
Easy to manage all the hidden items and toggle the status between hidden and not hidden.
Password protection to ensure your privacy.
Lock down important documents!
Make secure your private notes.
Easy restore hidden files and folderlock multiple or single files.
Easy to understand.
Clear intuitive design.
Best file folder locker for android.
Lock gallery by gallery folder lock using file folder lockerphone resource friendly.
Personal folder locker with password.
For uninstall this app click on option button then click on uninstall.
Note: this app contains ads from google.

Related Apps to File & folder secure