Flash alerts for Android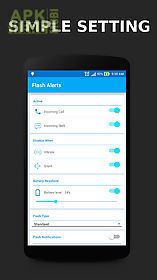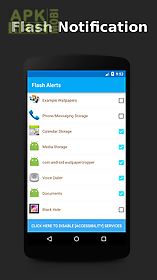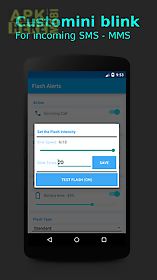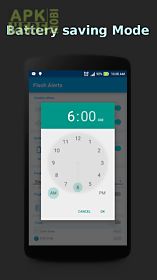 Flash alerts app for android description: With this cool application you can see your flash light blink on incoming call or text sms.
Using this app the flash light will blink when there is an incoming call sms.
This is a cool feature hidden in your android phone and using this app you can take advantage of amazing flash led light blink effect and show off this in your friends.
Features: flash light blink alert on callflash light blink alert on text messageswitch on off flash alertcontrol speed of blinking flashcontrol flash blink duration on sms messageyou can also config blink flash with all our applicationplease email to me if you can help us to translate app to your langague!!
!
Thank you.

Related Apps to Flash alerts