Flash alerts 2 for Android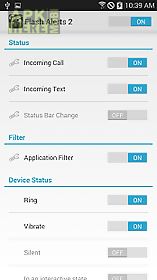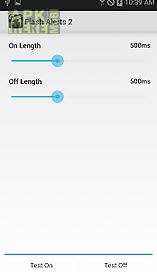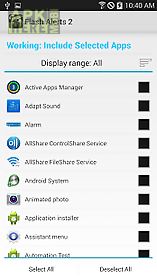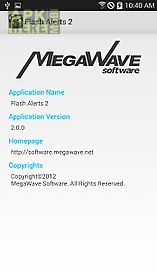 Flash alerts 2 app for android description: led flash notify!
The feature was not available for android users in the meantime.
Please install the flash alerts now that the iphones led flash notification feature can be used even in android phones.
(Caution!
Please make sure that flash alert free version works on your device before purchase flash alert pro.
) Main functions when you receive a call new text message the flash will blink.
You can regulate blinking frequency.
You can set up blinking with on offin detail.
A statusbar notification is arrived the flash will blink.
(Pro) you can turn on off the feature over the devices status.
(Ring vibrate silent in an interactive state) (pro) you can schedule dnd when to start when to end.
(Pro) please check below items if status bar change doesn t trigger flash.
- Is accessibility feature enabled? - Is status bar change on? - Choose apps you want to alert from status bar change.

Related Apps to Flash alerts 2