E! news for Android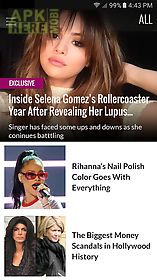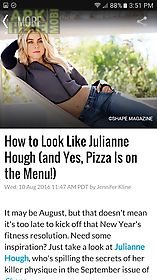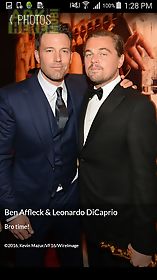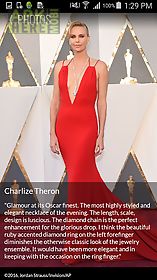 E! news app for android description: Be pop cultured.
E!
News has everything you need to know right when you need to know it.
The e!
News app delivers exclusive celebrity and entertainment coverage from the no.
1 destination for all things pop culture.
Here 39 s what you get with the e!
News app: watch the latest e!
News videos and behind the scenes extras from your favorite e!
Shows like keeping up with the kardashians the royals botched rob chyna wags and hollywood medium.
Be the first to know breaking news and exclusive emmys red carpet coverage with our mobile alerts!
Access faster loading videos articles and full screen photo galleries via a slick home screen that 39 s quick and easy to use.
Keep up with the latest trends and get in depth fashion and beauty coverage with the e!
Style collective.
Tune in to our exclusive livestreams including live from e!
And live from the red carpet.
Share everything from e!
News with your friends on social media directly from the app.
Connect with us!
Website: instagram: enews twitter: enews facebook: enewswe 39 re always happy to get your feedback to help us improve the app.
Email us at eonline.
Feedback.
For full tv episodes download the e!
Now app available in the play store.
E!
Entertainment television inc.

Related Apps to E! news