Ds altimeter free for Android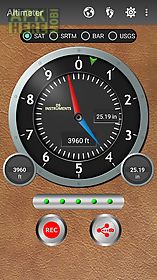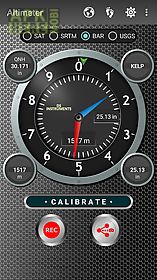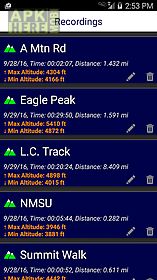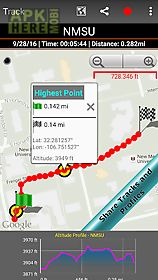 Ds altimeter free app for android description: Ds altimeter is an animated real time elevation meter elevation logger and altitude mapper.
Configuration options allow you to choose your source for elevation data.
Elevation sources include: - location based altitude from nasa 39 s shuttle radar topography mission - satellite based altitude corrected toheight above mean sea level (amsl) - get actual land survey altitude values for your location from the united states geologic survey devices equipped with a barometer sensor can also obtain pressure altitude which is converted to true altitude.
For the most precise readings calibrate the pressure altitude by entering a reference value or by selecting one from the app 39 s dynamic list of nearest airfields.
Usgs data is available only for customers in the contiguous united states canada and mexico.
Barometric altitude and gps altitude corrected to elevation above sea level do not require an internet connection.
New in ds altimeter: record and share altitude profiles and elevation tracks for your favorite journeys to the highlands the lowlands and everything in between!
Altitude mapping altitude search and bathymetry (lake and sea depths) are also included with ds altimeter.
Tap anywhere on a map to get the altitude or water depth at that location.
Great for skiing hiking mountain climbing boating marine navigation and anytime you are curious about your elevation!

Related Apps to Ds altimeter free