Altimeter free for Android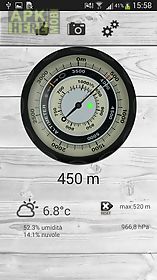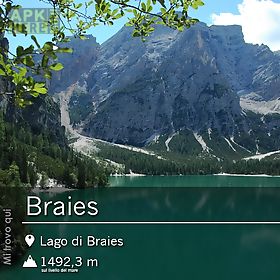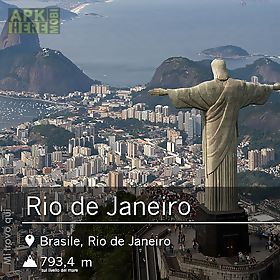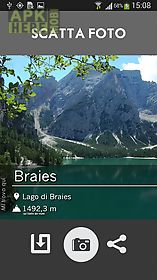 Altimeter free app for android description: Altimeter professional.
Detection position and altitude very accurate.
Through this application altimeter can know the real height of where you stand.
Very accurate in terms of graphics proposes an altimeter analog with digital measurement.
Also stores the maximum height very useful for hiking in the mountains.
You can also see the quality and accuracy at all times.
Uses both gps and barometric sensor (powered device) set from the options.
You can see the altitude in meters or feet and calibrate the altitude from settingsyou can also monitor the progress of the weather forecast based on the barometric pressure (if your device has the pressure sensor).
Trend cloudy or sunny last 12hthe function takes pictures you can take pictures personalized (with altitutidine and the place where you are) share with facebook whatsapp email etc.
Also interesting is the use of the widget can be activated in your fencing.

Related Apps to Altimeter free