Dosage calc for Android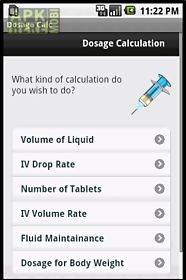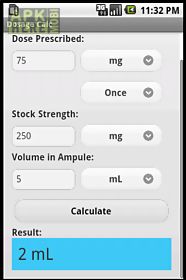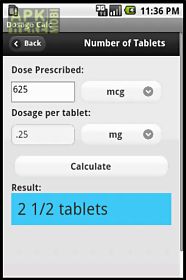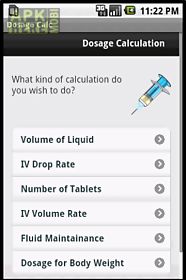 Dosage calc app for android description: Remove that niggling doubt.
Double check your drug calculations for safety sake!
Dosage calc is an initiative to assist in the avoidance of drug errors.
To do this it provides the following range of calculators for the health care professional to double check his her own calculations: volume of liquidiv drop ratenumber of tabletsiv volume ratefluid maintenancedosage calc works when your mobile is in flight mode making it very unlikely to interfeer with any equipment.
The application is being offered free during the initial pilot.
Please note that it is not intended to be used as the primary source for drug calculations.
If your calculations disagree with dosage calc please consult another authority in order to resolve the issue.

Related Apps to Dosage calc