Dog whistle pro trainer for Android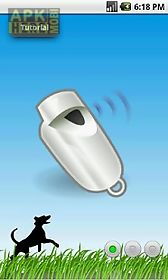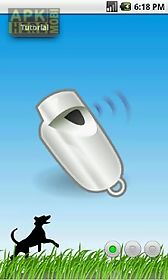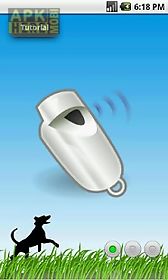 Dog whistle pro trainer app for android description: the ultimate dog training aid.
Now with dog training tutorial instructions!
Train your dog and make the time you spend together more fun and safer than ever.
Take control over your pet learn how to be a trainer train your dog and have great time together.
The optimum frequency range for humans is around 2 000 hz.
For dogs it is around 8 000 hz.
Sound around that band are most vivid for dogs heard from the longest distances and with a lot of background noise.
Some dog whistles utilize frequencies much higher than 8khz some even in the band that average human can not hear.
Those products work very well yet scientific studies of canine hearing proven that band of 8khz is the most efficient.
Dog whistle pro trainer does not harm the dogs.
Its safe and proven tool.

Related Apps to Dog whistle pro trainer