Dog whistle pro for Android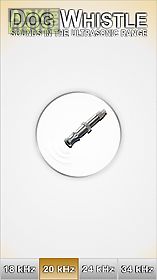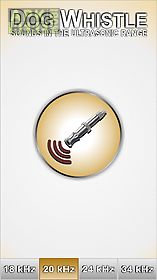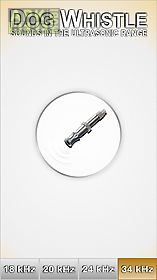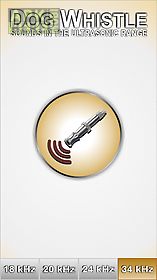 Dog whistle pro app for android description: Get your dog s or pet s attention by using sounds in the ultrasonic range that mimic the standard dog whistle used for training or annoying domestic animals such as dogs and cats.
It can be used in an effort to curb barking or bad behavior.
You can also use it as anti dog repellent whistle.
Choose your own whistle frequency to train your dog!
Try it for yourself now with this esthetically pleasing made for all devices user friendly and easy to use app!
A dog whistle is a type of whistle that emits sound in the ultrasonic range which people cannot hear but other animals can including dogs and domestic cats and is used in their training by getting their attention.
The range of human hearing is typically considered to be between 20 hz and 20 khz.
The top end of a dog 39 s hearing range is about 40 khz while a cat 39 s is 60 khz.
The frequency of most dog whistles is within the range of 23 to 54 khz so they are above the range of human hearing although some are adjustable down into the human range (down to 18khz).
To human ears a dog whistle makes only a quiet hissing sound.
The advantage of the dog whistle is that it doesn 39 t produce a loud irritating noise for humans that a normal whistle would produce so it can be used to train or just simply annoy dogs and cats.

Related Apps to Dog whistle pro