Braces teeth booth for Android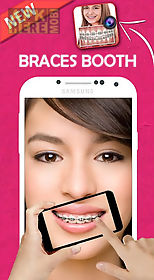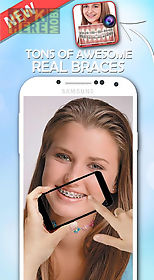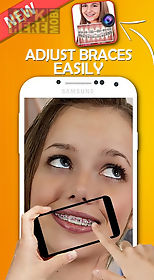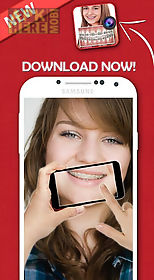 Braces teeth booth app for android description: Braces teeth booth is a completely new teeth photo editor which will help you to relax if you think you can become ugly after dentist put braces on you.
Don t be afraid of braces dentist s drill or dentist clinic change your style and surprise friends with a new teeth style.
Create a cool braces look.
Brace yourself and start fun with this brace photo booth sticker app for new teeth.
Braces teeth booth pro can change the appearance of your teeth into fake brace.
From this app there are many brace type which can make you beautiful.
Braces photo editor is an makeup application that can change your teeth look into a beautiful wearing fake braces.
You can share these pictures braces editor with your friends on facebook twitter whatsapp and.....
Braces camera application contains different barces types : gold braces man braces woman barces funny braces glamour braces hipster bracesfeatures of braces teeth booth : - cansnap selfie or select image from the gallery or from the camera- there is a large collection of beautiful and interesting brace- easy to pick brace with predefined categories- stirrup could be raised or reduced in size by using 2 fingers- edits can be stored on your android gallery.
- Can be directly shared with your friends through social networks that have been installed on your android- easy to use and there is a help menu.
Braces sticker filterswill show you how beautiful can be people wearing braces!
And there are hundreds of the latest and best braces photo editor.
By wearing braces you will look more beautiful and your teeth become more orderly.

Related Apps to Braces teeth booth