Blood pressure - heartcare for Android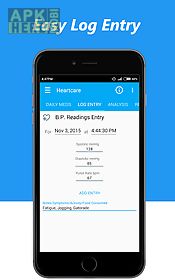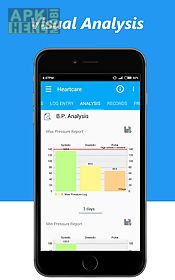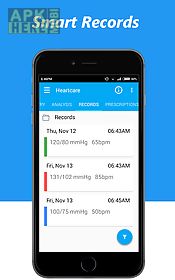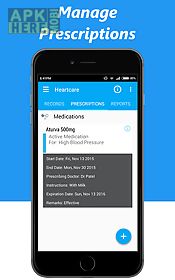 Blood pressure - heartcare app for android description: Heartcare is the complete solution to all your blood pressure monitoring problems.
Built by consulting experienced cardiologists and understanding patient psychology this app will cater to your heart s needs.
Recommended by cardiologist dr.
Patel a virtual blood pressure assistant for my patients key feature: simple and intuitive material design ui no login no signup all data secured locally on your device easily log your bp readingswith notes for symptoms activity and food consumed smart visual display of records simple user understandable graphs pinch zoom save share whatsapp your graphs easily manage active inactive medications set pill bp check reminders instantly access your cardiologist profile generate sharable pdf reports responsive diagnostic report summary easy sd card cloud backups curated blood pressure news feed to deliver latest medical treatment tips availablenote: this app is not a substitute to your cardiologist and it does not replace professional medical support.

Related Apps to Blood pressure - heartcare