Automatic tag editor for Android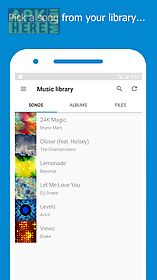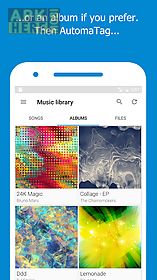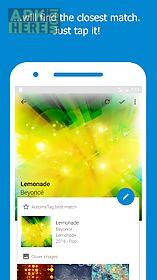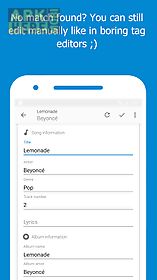 Automatic tag editor app for android description: Do you remember times when you first decided to keep your music library more tidy? You found out that the only solution was to fill in manually all songs info one by one.
These days are over!
Automatic tag editor analyse your library and pick for you close tag matches just tap on the one you prefer and you are done.
It will only take five seconds per song...
Guaranteed!
And that 39 s not all: it also gives you some squared hi res pictures you can use as cover art by tapping on them.
This automatic editor is perfect for editing id3 tag of your music library.
It updates the embedded tags so you don 39 t lose them when you move files away from your phone.
Edit all the most known tag information title artist album artist album genre year track numbermultiple audio formats are supported: mp3 ogg flac wma m4asupports editing files on sd card!

Related Apps to Automatic tag editor