Armv6 vidcon codec for Android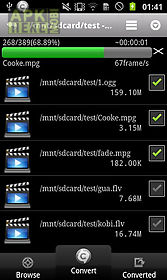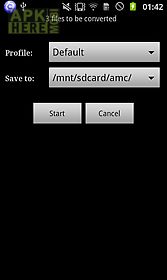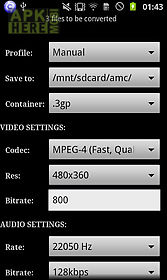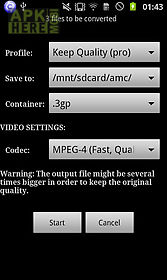 Armv6 vidcon codec app for android description: please download the new converter app if yourdevice support it: https: play.
Store apps details? Id roman10.
Media.
Converterv2i 39 ve transferred the next generation of this app to another group for better support and development because i don 39 t have time for new features.
It has better interface and more features.
Video converter android armv6 (without vfp) codec.
Note that this is only the codec please download the main app in order to use the converter.
Please download this codec if your device runs on armv6 processor and doesn 39 t have vfp.
If your device has vfp please download armv6vfp codec instead.
Video converter android can detect the best codec automatically.

Related Apps to Armv6 vidcon codec