Zoo : farm animals games for Android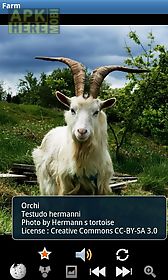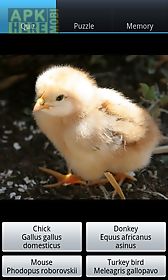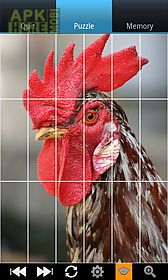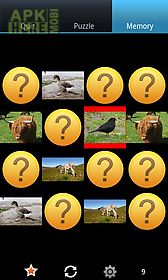 Zoo : farm animals games game for android description: 40 photos of sheep awassi sheep merino sheep afrikaner cow english long horn cow fleckvieh cattle highland cattle irish goat domestic goat chicken rooster indian peacock chick silky bantam chicken eggs mandarin duck european rabbit piglets pig horses donkey turkey goose greylag goose icelandic poney quail basset dog cat mouse red fox bee common swallowtail common blackbird orchi sunflower.
Hd photos and app2sd.
With wikipedia learn all about farms.
Test your knowledge with many quiz.
Train your brain with a memory game.
Many puzzle games.
Powerfull zoom on photos of animals.
Listen the sounds of animals.
Set a cute chick as your wallpaper.
Share photos with your friends using gmail picasa facebook.
Keywords : farm animal animals sounds game puzzle memory quiz wildlife fauna flora travel holidays tour hunting children child kid preschool sounds zoo nature photos wallpapers theme app2sd.

Related Apps to Zoo : farm animals games