Yo mamma jokes for Android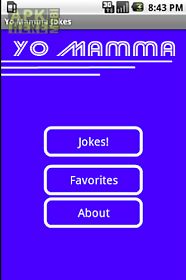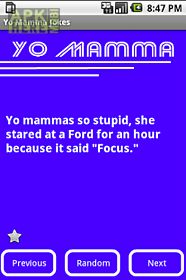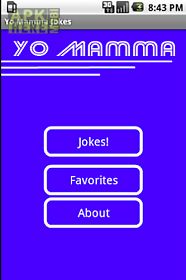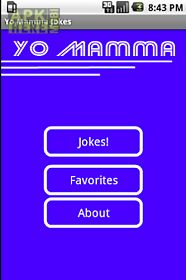 Yo mamma jokes app for android description: tired of joke apps where users just submit random rants completely unrelated to the joke subject? Want to get some great funny yo mamma jokes? Download this app.
Now with 350 jokes that are actually jokes.
Mark your favorite jokes to show your friends later.
You and your friends will be rolling on the floor.
Check out the other jokes apps from groggy software with similar icons.
Please report errors instead of giving bad rating.
Bug fixes will come.
I promise.

Related Apps to Yo mamma jokes