Xposed one tap video download for Android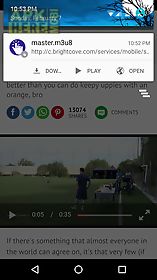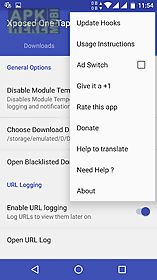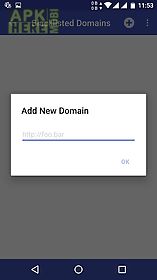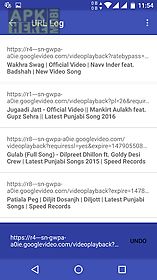 Xposed one tap video download app for android description: One tap video download is an xposed module which enables user to download or select video player to play video from most of the websites.
Requirements: android - 0+ and root xposed frameworkhow to use this module ? Install xposed installer install xposed framework (from the xposed installer app) install one tap video download activate the module in xposed installer app and reboot your device configure the application as per your requirements play a video in browser notification will show in notification panel with option to download or play that video.
(This notification will disappear automatically in 15 seconds if you haven 39 t changed this setting in main application.
If this notification doesn 39 t come please contact me) enjoy your video offline by downloading it or play it using your favorite player from the notification itself.
It 39 s an open source project present at https: ashish bansal onetapvideodownloadany kind of contributions are welcomed!
If it is not working for you please contact me at any of below given links : google+ community : https: plus.
Communities 112297408050451250430github issues : https: ashish bansal onetapvideodownload issuesemail : onetapvideodownload credits : haariger harald stefan ivic deepak sharma rutvik rajagopal julia yanovskaya open.
Orange matheus coelho carlo harminizer arnold farshid promo video by : androidnoobs disclaimer i take no responsibility for any fault or damage caused by any procedures of the app.
No warranties of any kind are given.

Related Apps to Xposed one tap video download