Wzzm 13 for Android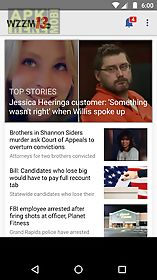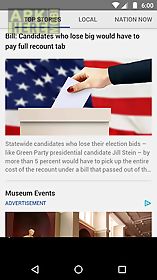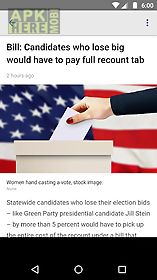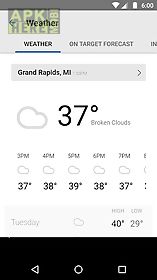 Wzzm 13 app for android description: The wzzm 13 app allows you to stay up to date with local and breaking news as well as real time weather and traffic conditions in the grand rapids and lakeshore area in west michigan.
App features highlights: live streamingyou can now watch live streaming broadcasts in the app!
You can even choose to set up reminders for broadcast times in the news schedule section.
Weathersee current weather conditions hourly and extended forecasts a full radar map and weather related health information.
Now home page and weather section of the app adapt to changing weather conditions and gives you most relevant up to date information.
Trafficour interactive traffic map provides real time information about traffic incidents commute speeds accidents events or construction areas that can impact your travel plans.
Closings delaysbrowse a list of local closings delays 24 - you can also easily mark schools or institutions as favorites in the app for quick access to closings information.
Alertssign up for breaking news weather and other alerts for the stories most important to you.
Don t want to receive alerts in the middle of the night? No problem you can set a quiet time.
Sharingeasily share articles and video clips with your network via facebook twitter or email.
Your takeyou can now upload your own pictures and videos of the action to share with wzzm13viewers through your take we may even include them in our coverage!

Related Apps to Wzzm 13