Wps wpa tester premium extreme for Android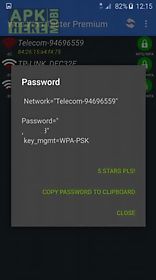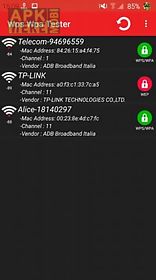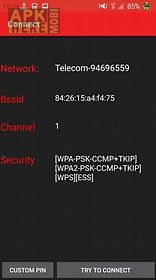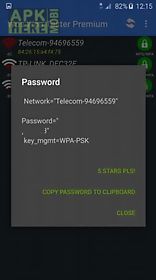 Wps wpa tester premium extreme game for android description: Now without root with android lollipop and marshmallowafter the success of wifi wps wpa tester comes the premium version!
No advertising option copy password revolutionised the menu show password try if your wireless network is secure or not!
Thanks to this app and thanks to the algorithm of wps default (zaochensung) some of routers you can receive the wpa wpa2 wep set to the router.
The app needs permission superuser (root) otherwise it displays only the default wps.
Algorithms used: zhao vodafone arcadyan dlink trendnet added default pin of many routersapplication use only with router property for its not going against the law.
Before giving negative feedback read the description.
Not all routers are compatibleit is obvious that if you are already connected to your line the program will return to the password of the...

Related Apps to Wps wpa tester premium extreme