World capitals quiz free for Android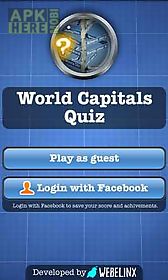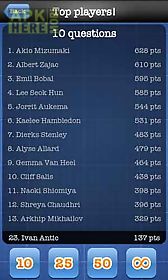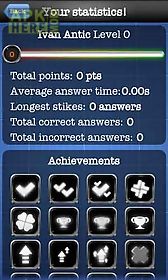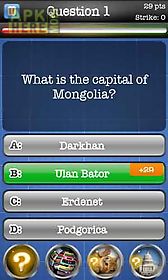 World capitals quiz free game for android description: Find out how well you know countries of the world and their capitals with this world capitals quiz app!
Test your knowledge about capital cities and discover do you know which city is capital of which country!
4 different game modes 10 questions 25 questions 50 questions and 5 errors out!
Choose the correct answer among a b c or d!
Answer the questions quickly and avoid giving incorrect answers to get higher rankings!
Answer the question worth more than 2000 points and get scandalous score booster!
Endless mode 5 errors out!
Ndash your game lasts until you choose 5 incorrect answers!
Log in with facebook to share your score and achievements!

Related Apps to World capitals quiz free