World capitals and countries for Android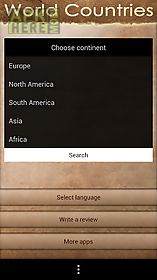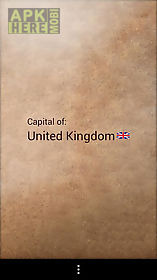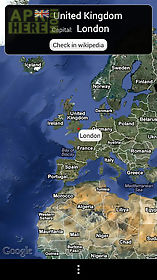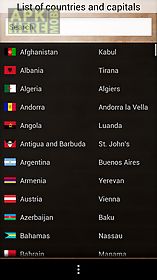 World capitals and countries app for android description: Learn to more than 178 capitals of the world and see where they are on the map.
In each country the flag is visible.
The names of cities countries and continents have been translated into more than 14 languages : polish spanish german arabic (version android - 0) korean japanese russian chinese french italian portuguese swedish norwegian danish.
On the home screen you can change the display language names of capital cities countries and continents.
By clicking on the name of the country or on the link you can go to wikipedia and read about the capital of the country in the language selected in the application.
Learning capitals of the world has never been so easy as now.
With our applications will quickly master the necessary information about each country.

Related Apps to World capitals and countries