Witch magic: match 3 for Android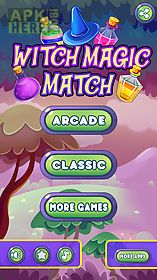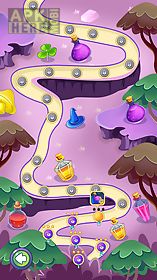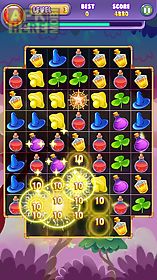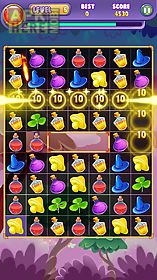 Witch magic: match 3 game for android description: In magic treasure you play as a witch in her shop progressing through level after level of magical games.
Slide a wide array of objects such as potions witches hats and clovers into groups of three or more to clear a level.
Once the level has been cleared a star will drop into the game and you must get it to the bottom to continue.
Be fast though because in this game unlike others you are required to do this before the time runs out.
Make combinations of even more than three to create special items that finish the level even faster.
You can also choose from playing in two game modes arcade and classic.
In the arcade game mode you must progress through hundreds of levels to complete the game each with its onset of goals and difference from the last.
As your journey through the levels advances you will see all sorts of different environments pass in this magical world full of mystery.
You can also start in classic mode where you swipe till a certain number of points has been met to keep playing because the goal is not met you 39 ll lose.
If you want to play a fun and exciting game with loads of levels to play magic treasure is definitely for you.

Related Apps to Witch magic: match 3