Wild wolf simulator 3d for Android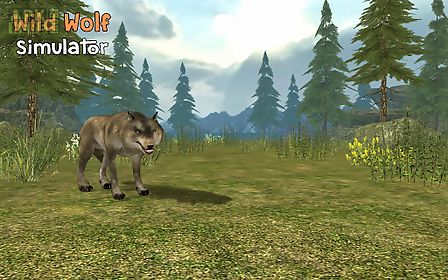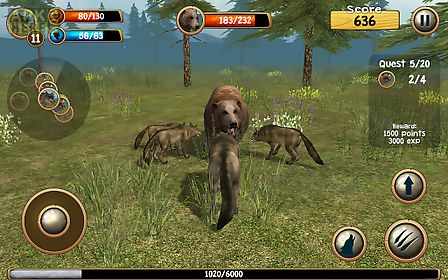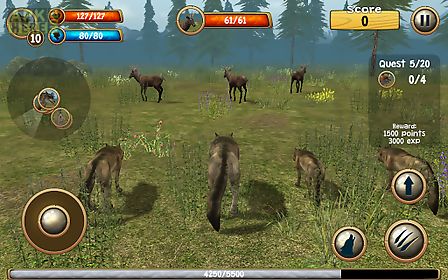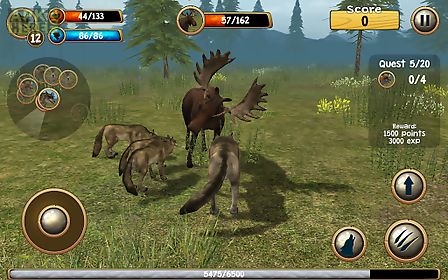 Wild wolf simulator 3d game for android description: Have you ever imagined being wild wolf? Now you can play as real wild wolf and become the most powerful animal in the wilderness.
Be a wild wolf and survive in the wildness as long as you can.
Start your own pride of wolves fight for your life against fierce animals like moose bear and fox.
Evolve your wolf to become the strongest wolf ever.
Features: rpg style gameplay: level up evolve complete quest grow real pride of wild wolves become the strongest wolf a lot of animals to fight: rabbit fox deer bear and others fast and action packed gameplay beautiful dynamic runtime world realistic wilderness amazing 3d graphics quest system.
Complete all 30 levels!
Follow us on facebook: https: turborocketgamesfollow us on twitter: https: turborocketgamefollow us in vkontakte: turborocketgameshave fun playing wild wolf simulator!
If you have any suggestions or ideas for the game contact us please: vladimir.
Duchenchuk we are getting happier with each of your email message.
Please note that we are no way affiliated with any other animal simulator games developed by other game companies.
Thanks!

Related Apps to Wild wolf simulator 3d