Wild leopard keyboard for Android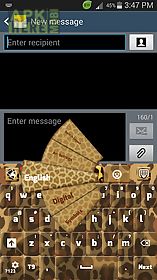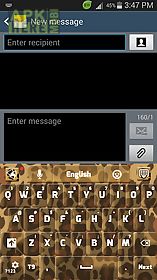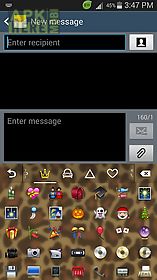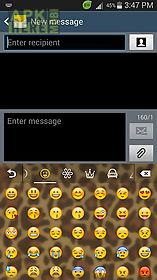 Wild leopard keyboard app for android description: this app requires go keyboard installed after you download our theme press the 39 open 39 button and after that 39 apply 39 and 39 done!
39.
To use the custom font included press long 39 ? 123 39 key go to 39 display 39 select 39 font settings 39 then 39 scan fonts 39 and select font that has wild leopard keyboard on it.
For more details see the last screenshot presentation video.
If you have any issues bugs or errors please contact us at bestthemes11.
Please rate and or send us your thoughts in the comment section.
The theme is high definition and tablet friendly.
This is a premium yet free app made possible by the use ads and your support.
Thank you for using best themes!
Please rate us have you ever watched the wild nature? If no this new wild leopard keyboard will give you the opportunity to be part of a wild revolution.
Match your wild and dynamic personality with your keyboard by trying this wild leopard theme.
Your wild side will ve revealed and your chatting will be more dynamic.
These brown shades will bring vitality to your texts and your friends will notice that for sure.
Spread your dynamism with everyone and be a trendsetter with this new wild leopard keyboard for your gadget.
Enjoy it for free and go wild!

Related Apps to Wild leopard keyboard