Wifi passwords recovery pro for Android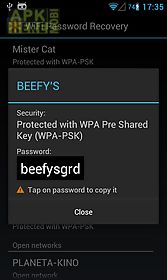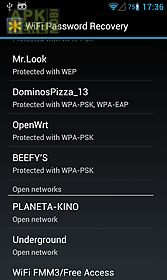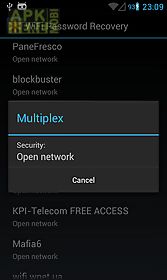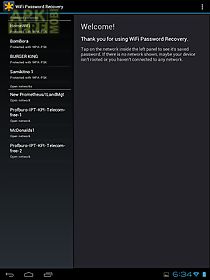 Wifi passwords recovery pro app for android description: Needs root!
Wifi password recovery shows you passwords to wifi networks to which you have connected before.
Do you need to connect your new android device to your home network but forgot your password? Want to share a 32 symbolic wifi password of random characters with your friend? Download wifi password recovery and do this in two taps!
This application does not crack or hack wifi networks!
Wifi password recovery may not work on some newest samsung devices.
If you want to help me with a translation of wifi password recovery to your language please email me at evg.
Babnikov.
Thank you.

Related Apps to Wifi passwords recovery pro