Wifi passwords [root] for Android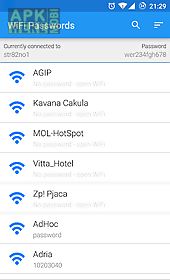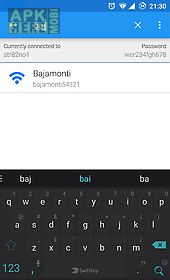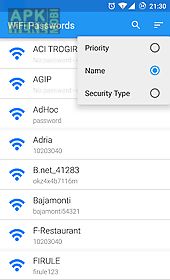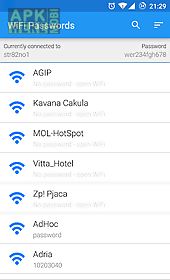 Wifi passwords [root] app for android description: Caution: current version may not work properly on some samsung devices.
Ever wanted to know the password of the wifi you are currently connected to? Or you just forgot your home wifi password and you want to recover it? This app is tailored specially for you!
It lets you recover the passwords of all the saved wifi networks on your device.
Root access is used only for recovering the wifi passwords.
Features view the password of the currently connected wifi list all the recovered wifi passwords easily copy to clipboard any recovered wifi password share any recovered wifi password through social apps sort the wifi networks by name priority or security type search for a specific wifi network view details about the security type of each wifi networkusage simply tap on any wifi entry to copy the password to clipboard long tap on an entry to bring up sharing options from there you can share the recovered wifi details at a single tapnotice: root is required in order to recover wifi passwords.

Related Apps to Wifi passwords [root]