White noise baby sleep sounds for Android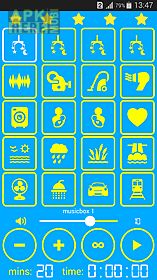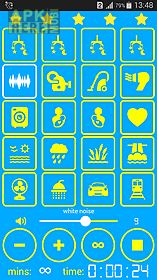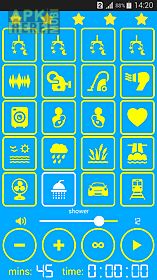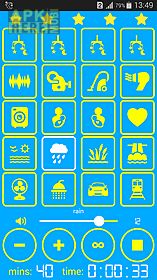 White noise baby sleep sounds app for android description: White noise baby sleep sounds free app helps your baby (and you!
) To fall asleep using lullaby music and classic monotonous sounds ( white noise ) proven to be effective by generations of parents.
Such sounds include: pure white noise vacuum cleaner hair dryer fan washing machine train car sea rain shower creek waterfall mother heart from practical experience we have learned that such sounds are more effective as a lullaby for baby sleep than tones music or sing.
Application can also be used as a white noise machine (generator) by adults suffering with insomnia or sleep disorders.

Related Apps to White noise baby sleep sounds