Wheelz - free edition for Android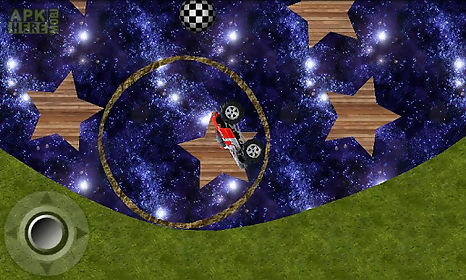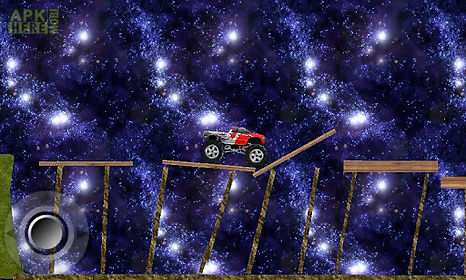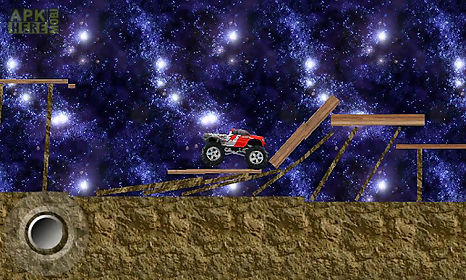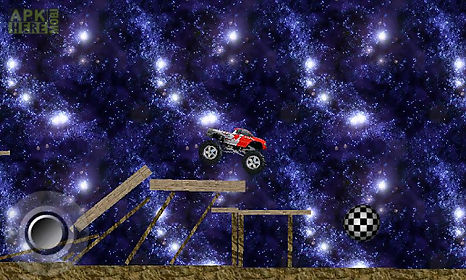 Wheelz - free edition game for android description: Drive a monster truck across impossible terrains!
Compare times and global rank!
Some levels require speed and bravery.
Others require precision and cunning.
Make your own levels (using inksmoto the level editor for xmoto).
More details at similar to these games: xmoto elastomania trials mx motobut in a monster truck instead of a bike : ).
Updated updated once in a blue moon with extra levels and features.
Level 1 4 in the original pack are quick and easy while you get the hang of the game.
Features: online high score.
4 wheel drive.
Customizable wheel size.
Customizable suspension.
Customize controls.
Complex interactive levels.
You can load your own levels!
Ice grass dirt bricks and more.
Simple graphics mode for very old slow phones.
Several control options (joystick touch keyboard accelerometer).
Realistic variable engine sound.
This free version lacks a special bonus pack of levels and has adverts.
If you encounter an error please email me i will do everything i can to fix your problem.
Please include what phone you have what version of android what you were doing what error messge(if any) you got.

Related Apps to Wheelz - free edition