Weight loss tips in hindi for Android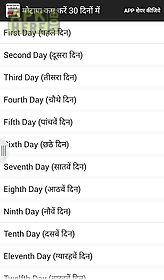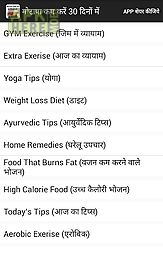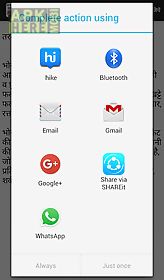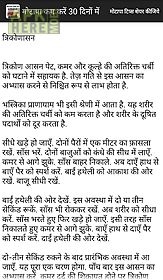 Weight loss tips in hindi app for android description: Application has weight loss tips in hindi and descriptions of low calorie diets have been given.
Application covers the following points.
Diet tipsexercises for weight lossayurvedic tips for fat lossyogahome remedieslow calorie diet ers can share these tips on social networking applications like hike whatsapp line etc.

Related Apps to Weight loss tips in hindi