Wav to mp3 converter for Android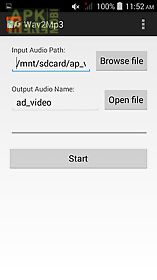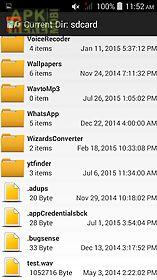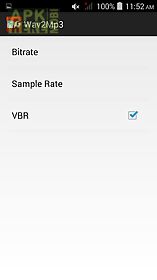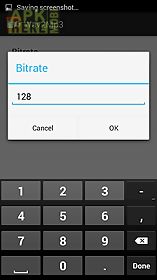 Wav to mp3 converter app for android description: The free wav to mp3 converter is a very user friendly tool that helps in easy conversion of any wav file to mp3 within a few minutes.
This app gives you the option of creating mp3s at 40 bit rates and three sampling rates and in two channels.
How to use: 1 open the apps on your mobile.
2 search for yourwav audio in yourmusic library.
3 go to preferences and select bitrate sample rate vbr option.
4 click to startbutton.

Related Apps to Wav to mp3 converter