War caller for clash of clans for Android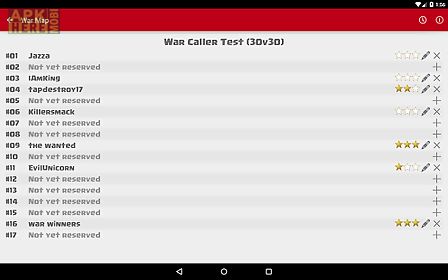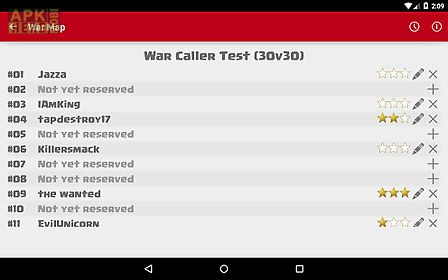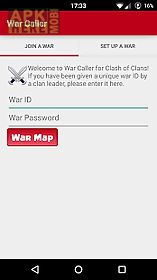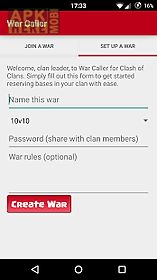 War caller for clash of clans app for android description: War caller for clash of clans is a clan war base reservation tool.
Your clan leader simply chooses a password to give to the clan and clan members use that password to make base reservations and even save notes on their planned attack strategy!
Reserving bases is a good idea because members can plan out the perfect attack strategy knowing that their reserved base will still be there for them when they get a chance to attack.
It also gives everyone a fair chance at earning stars because leaders can scrutinize enemy base choices in advance.
Your clan can also access reservations from an iphone ipad or a pc!
Simply navigate to and enter the war id and password just like in the app.
Key features no sign up required just choose a password to give to your clan and they can use it right away simple war map interface tap on the plus sign next to a base you want to reserve war rules write a message for your clan such as how long reservations apply for attack notes let your clan know your planned attack strategy or other details base stars view and update each bases best attack result right from the war map war history whenever a reservation is removed it gets added to the history log android app + online at collaborate with anyone no matter what type of phone or tablet they usenote: clash of clans is a registered trade mark of supercell.

Related Apps to War caller for clash of clans