Walking dead trivia quiz for Android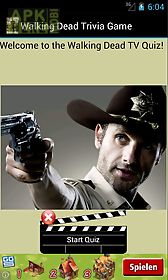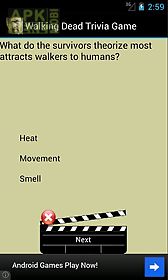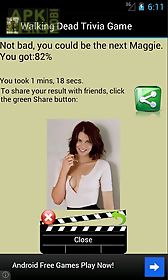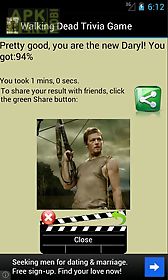 Walking dead trivia quiz game for android description: Do you love the tv show about the walking dead? Then this fun and challenging walking dead trivia quiz is for you!
Test your knowledge of the zombie tv series and episodes with this cool walking dead trivia quiz.
Please support us by clicking the banner.
More questions will be added soon.
We have walking dead trivia questions about rick grimes daryl glenn and many more!!
This walkers quiz is for htc samsung sony eriksson nokia and many more phones and tablets.

Related Apps to Walking dead trivia quiz