Walkietalkie wifi for Android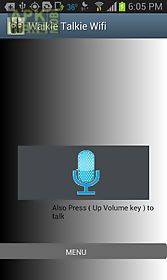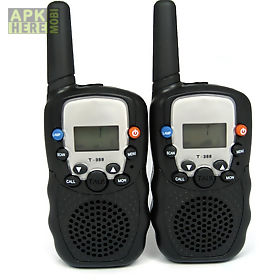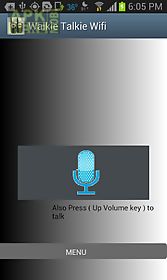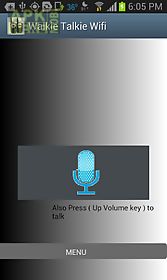 Walkietalkie wifi app for android description: This is a walkie talkie application to be used with wifi hotspot or wifi router use itas push to talk or walkie talkie on your hotspot connected phones.
It automaticallyuses the wifi hotspot or routerudp broadcast ip address.
Communication quality might vary using different android make and models.
We aretesting and developing it we appreciate your comments.
Thank you.
Sept 25 th 2014 new version ( version - 0) is now available with new design some bugs were fixed.

Related Apps to Walkietalkie wifi