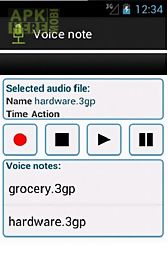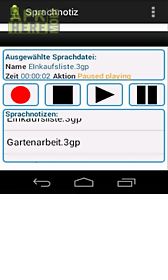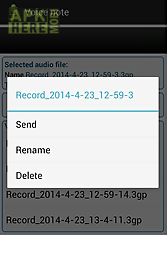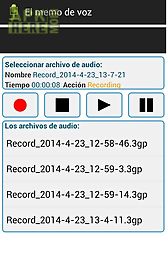 Voice note app for android description: The app is just a simple voice recorder that enables you to record voice notes.
These notes are stored as audio files in 3gp format.
With the context menu you are able to rename the recorded voice notes send them by email or delete them.

Related Apps to Voice note