Voice+ (google voice callback) for Android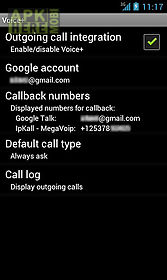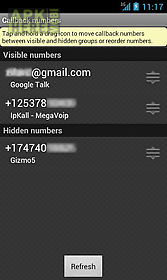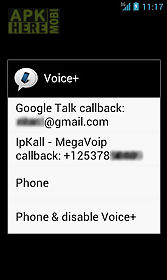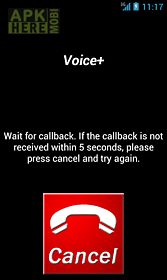 Voice+ (google voice callback) app for android description: The voice+ catches all outgoing calls and uses google voice service to connect you with the dialed number by calling you back on your selected callback number first then calling the number you dialed.
When you make an outgoing call you can select a callback number from the displayed callback list that the voice+ will use to connect you with the call you initiated.
The voice+ will connect you with the called partner after both voice+ initiated calls are successfully established.
If you have any problem with the callback then please place a quick call on the official site to check it: voice mthe callback can be redirected to all popular sip clients (sipdroid fring...
) On your device to make calls over the internet or you can combine a virtual phone number + sip (like callcentric) to make free calls.
To configure modify callback numbers you need to login to your google voice account in a browser.
This application uses minimal memory and resources no voicemail sms alert notification support.
A tip to combine sip and a u.
S.
Virtual phone number to setup the google voice callback: create a sip (voip) account.
(E.
G.
Select one from supported brands) create a u.
S.
Virtual phone number and add the new sip account.
(E.
G.
) Add the new virtual phone number to your google account here: voice install a sip client to your phone and setup sip account.
(E.
G.
Sipdroid) login in voice+ and make a call from the dialer or contact list and choose the phone number for callback.

Related Apps to Voice+ (google voice callback)