Virtual champagne drinking for Android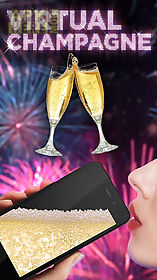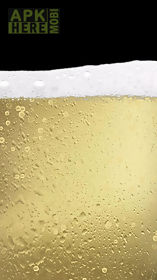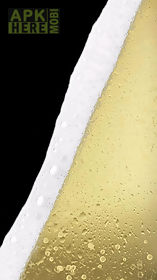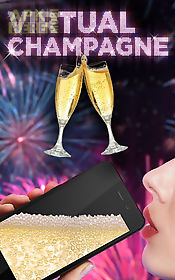 Virtual champagne drinking app for android description: virtual champagne drinking will change your phone into a simulator of a glass with champagne.
You will be able to pour some chilled champagne into a virtual glass any time and then pretend that you are drinking it.
Sparkling drink consists of very liquid animation of a foam realistic background imitating your favourite alcoholic drink and many bubbles rising into the glass.
Liquid and bubbles in simulator behave in a very natural way.
They react on telephone tilts.
Additionally champagne starts to decrease when the user holds the telephone as if he was holding a real glass and was trying to empty it.
Sound effects ensure the additional amount of realism.
Simulation of drinking looks very realistic and natural.
Main features of the program: realistic foam animation perfectly imitate behaviour of liquid in a glass high quality sound effectstake this application for a new year 39 s eve 2016 party and together with your friendshave fun drinking virtual champagne for free!
As much as you wish!

Related Apps to Virtual champagne drinking