Valentine day for go locker for Android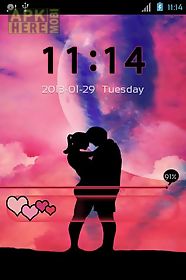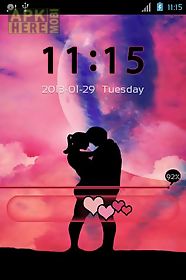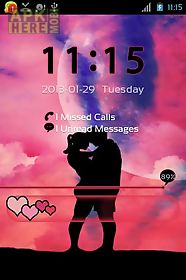 Valentine day for go locker app for android description: Valentine 39 s day lock screen for your phone.
Download this free go locker theme on the phone with the skin of love valentine 39 s day.
In love with a pair of lock can be seen in a love embrace and unlocked hearts all the valentine 39 s day graphics in pink robes.
The whole of europe is celebrating valentine 39 s day on february 14 of that moment when the slavic lands also decided to celebrate this day as the southern and western europe instead of midsummer night held at the time of the summer solstice.
It is interesting that the greeting card association estimates that on the occasion of the feast are sent all over the world about one billion valentine 39 s day cards.
Valentine 39 s day gives the second place in the ranking of feasts for christmas during which sent many requests.
Most women are sending wishes.
Some believe that valentine 39 s day is properly celebration of love and intimacy while others say that it is an artificial day invented just to sell as many flowers cards chocolates stuffed animals and other gift items.
Wallpaper show two soul mates who celebrates valentine day.
Everything around them creates romantic atmosphere.
By the way picture touching our feelings.
This wallpaper is very adorable and sentimental.
This theme contains: wallpaper shows two lovers and big planets on the background.
Changed lock screen changed battery loading bar pink line shows battery level changed clock graphic default lock screen icons like alarm new message and missing call are swapped to new adorable and cutesupport themes for droid: if you need help with our theme please contact with us on email: themes.
For.
Droid our support works only in the english language.
Please contact us in this language because we will solve your problem easier.

Related Apps to Valentine day for go locker