Usb stick plugin-tc (trial) for Android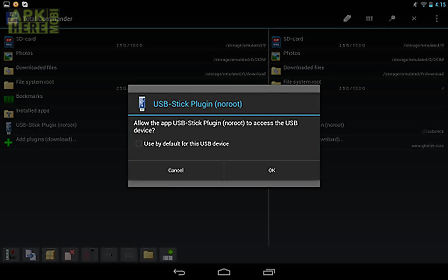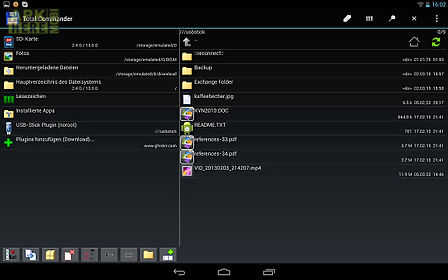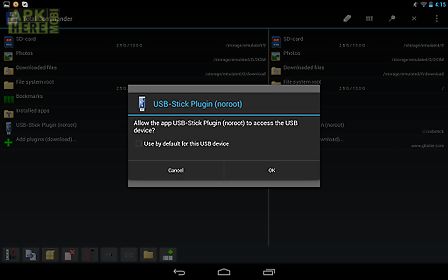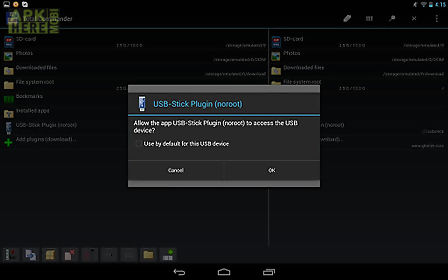 Usb stick plugin-tc (trial) app for android description: A step by step installation guide: usbstick.
Hechler.
De installdoc free trial version.
The trial version is full functional but it has a time limit until december 31st 201- works with the meenova mini microsd card reader (see ) and sandisk 64gb microsdxc card out of the box (no reformatting necessary) without root!
Youtu.
Be nmpw4hqaoduthis plugin is for tablets (like the nexus 7 or nexus 10) or phones (like nexus 5) which have an usb otg connector but do not mount attached usb sticks.
Reading from and writing to an attached usb stick is possible.
Root rights are not needed.
Fat12 fat16 fat32 and exfat formatted sticks can be read and written.
Ntfs formatted sticks can be read.
If you have tested the plugin you can buy the full version or update to the next trial release.
Please report problems to the forum: usbstick.
Hechler.
De viewtopic.
Php? F 3 t 8or via developer mail to: debuginfo usbstick.
Hechler.
Dethe filemanager total commander can be installed from the play store: play.
Store apps details? Id com.
Ghisler.
Android.
Totalcommanderattention: usage is at your own risk.
Do not use it with sticks containing important data.
For more details look at the forum: usbstick.
Hechler.
Deabout the permission full network access : this is needed to open a local network socket for streaming.
The plugin does not connect to the internet.

Related Apps to Usb stick plugin-tc (trial)