Updates for whatsapp for Android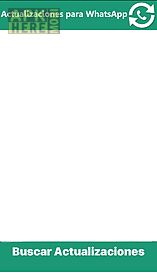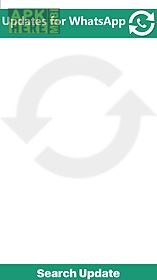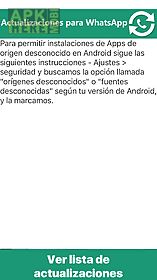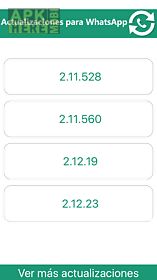 Updates for whatsapp app for android description: Keep up to date has become a way of life having the latest phone application download is fashionable and know every one of the features they offer has become something like a competition.
Be looking for trends can be exhausting if not impossible.
That is why from this application we put things easier.
With this app you can learn all the news for whatsapp.
Each time an update occurs for whatsapp comes with new enhancements that did not last.
That was the case of double check blue new design or bug fixes that may be hindering your chat without even knowing.
Since this app will keep you informed of the latest updates for whatsapp whether already published in play store as if they are so new that you can only download them to the official website of whatsapp.
Since this app will provide you with all the information about the new features that brings the latest update for whatsapp.
For you to be the first of all to enjoy the latest advances in new technologies with this application it will be impossible to dawdle.
Download it now and see if your version of whatsapp is the last!.
Legal notice - this app has nothing to do with the original app whatsapp.
- This application was created only as a fan of app game.
- The name of whatsapp is owned by their respective owners whatsapp inc.

Related Apps to Updates for whatsapp