Tv viewing research & rewards for Android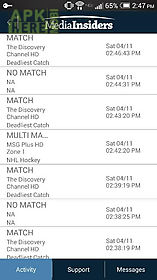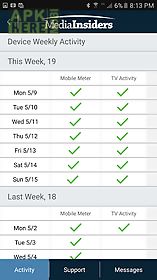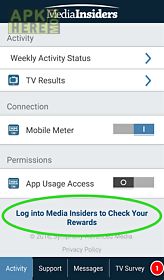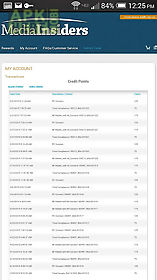 Tv viewing research & rewards app for android description: Mi mobile is a tv viewing research app that rewards you for the tv shows you already watch however you watch them.
Rewards pile up quickly!
Our mission is simple to understand how people view today 39 s tv programs live streamed or otherwise.
Mi mobile is a passive app that allows you to share your tv preferences without saying a word.
You help us we reward you!
It is like taking a survey without tying up your time.
Download mi mobile and activate today then just keep your phone with you while you watch tv with mi mobile running in the background.
Check the weekly activity status in the app to ensure mi mobile has 3 days of mobile meter and 3 days of tv!
Earn additional rewards for survey participation and more.
Earn rewards that could add up to over 120 a year.
Media insiders is an ongoing research initiative led by symphony advanced media () to better understand how users view and share digital internet mobile tv and social media across multiple media sources.
Insiders participation enables us to provide insights to help our clients make informed decisions about how the information they deliver.

Related Apps to Tv viewing research & rewards