Turn based racing for Android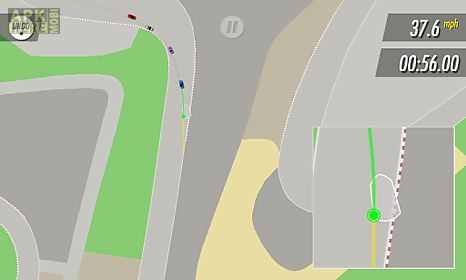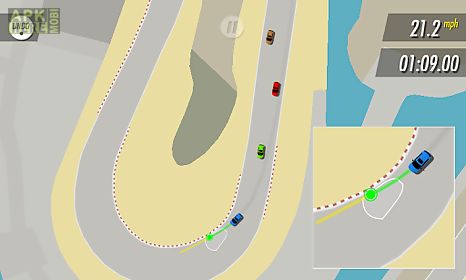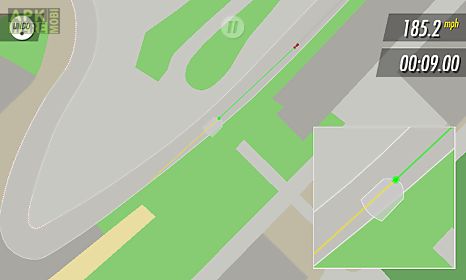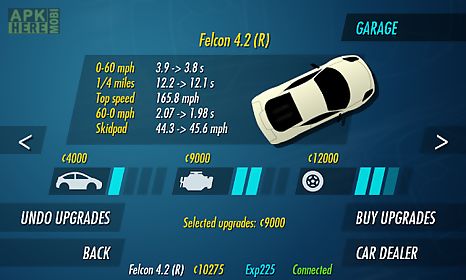 Turn based racing game for android description: Turn based racing lets you race with various cars in levels inspired by existing real life circuits around the world using a unique new gameplay style turn based racing!
Fast reflexes are not required to win the race careful planning of your car 39 s pathin each turn is what leads you to the victory.
The origin of the gameplay idea comes from a game played on a sheet of paper where the player is limited to moving within the sheet 39 s confined squares.
With the advent of car physics simulations in turn based racing you can now fluently turn around curves all with different behaviours for different cars.
Features first of its kind gameplay.
A unique racing experience.
A variety of cars with different physics parameters and available upgrades.
8 race circuits with 34 various tracks.
Race offline to gain experience and upgrade your cars or compete online against other players best results.
Race against ai opponents or challenge yourself with time based races.
Race replay system allowing watching and analyzing the race.
Online leaderboards for all online races as well as global rankings with the best players around the world.
Online challenges with races that are only available for a period of time.
Don 39 t miss out on them!

Related Apps to Turn based racing