Trivia quiz for Android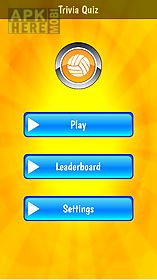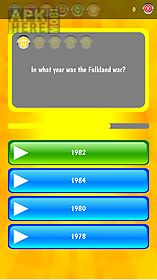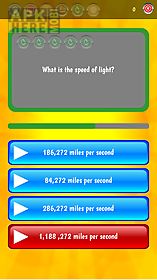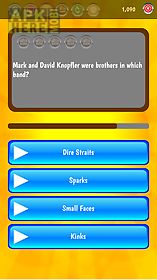 Trivia quiz game for android description: Trivia quiz is a trivia game with 6 different categories: geography history music literature science sports and entertainment.
The more questions you answer correctly the higher your score.
Answer 5 questions correctly in the same category and get 10 000 bonus points.
How many frogs does the average frenchmen eat a year? How many ghosts visit scrooge in a christmas carol? Who sang the bond theme song 39 for your eyes only 39 ? Which team won the uefa champions league in the season 2005 06? Which planet has the most moons? Test your knowledge and have fun with this challenging multiple choice quiz!

Related Apps to Trivia quiz