Trackdota - live dota esports for Android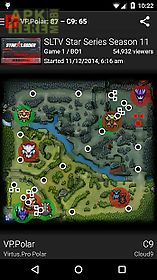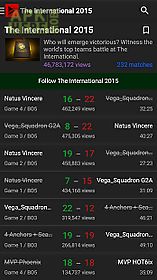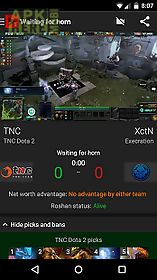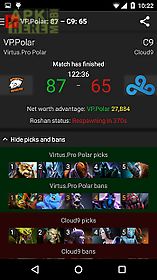 Trackdota - live dota esports app for android description: dotabuff brings you live dota 2 matches straight from your phone or tablet.
Get instant notifications when your favourite team starts playing a game.
With our low data application you can keep track of everything that goes on in a dota 2 live game.
Notifications: follow your favourite leagues and teams and get instant notifications as soon as a match goes live!
Never miss a game again.
Live streams: automatically detects all twitch streams casting the match allowing you to watch matches and follow statistics at the same time.
Audio streams: low data twitch audio only streams means that you can listen to any cast without using up all of your mobile data.
Search and browse: find and discover matches stay up to date on matches you miss.
Live scores: action log shows item purchases buybacks team fights and more hero locations with tower and barracks status sortable player stats just like dotatv live graphs net worth and xp player profiles cs net worth item build skill builds and much morealso available for desktop at!
Trackdota is owned and operated by dotabuff.
No special permissions are required.
Simply install and enjoy live matches straight on your phone tablet.
Dota is a registered trademark of valve corporation.
This app is not affiliated with valve.

Related Apps to Trackdota - live dota esports