Track the person application for Android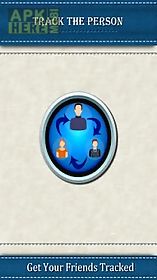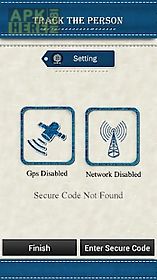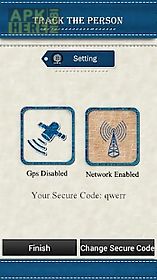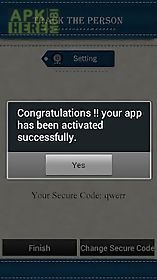 Track the person application app for android description: want to track the gps and network location of your lost or stolen yourdevice? ? Or want to track your family members or friends location ? ? Then have this amazing app for free!!
Track the person combines the robust gps functionality of the android with the network location and creates a secure and user friendly system that allows people to see each others current location.
It keeps your family especially your school going kids children teenagers and loved ones safe by tracking their exact location.
Many of us forget to pick our phone from restaurants table shops and from many other public places or unfortunately lose our expensivemobile.
To cope up with these kinds of incidents you can have this gps and network tracker device installed in your phone.
How to use: - person you want to track must be a android user and this app must be installed in his her device.
- While installation user will be asked to enter security code (different than security code of the mobile).
- Settings: it includes gps enable and network enable.
User can activate any one of them or both.
- You must be aware of the security code(app security code) of the person you want to track.
As you message the persons security code to his her device you will get the message from that persons mobile about his es include: - real time tracking.
- Recover lost or stolen phones.
- Saves money for business owners astrack employees during work hours.
- Follow kids movements during the day.
- Know where family is at any time.
Features: - get the current position by sms- application is running as a service- help button is also there to help you understand the process in case you get stuck in between.
Note: gps in settings of the android mobile should be enabled for obtaining the gps location of the devicelets see how good tracker you are!
Tags: network locator phone tracking mobile tracking software gps tracker.

Related Apps to Track the person application