Touch me - assistive touch for Android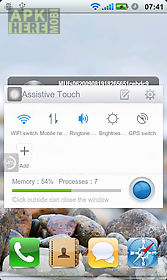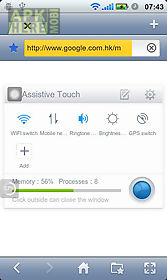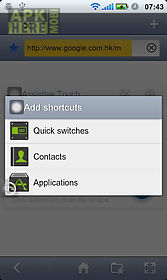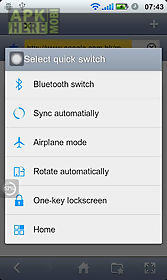 Touch me - assistive touch app for android description: Touch me is an easy touch button which looks like assistive touch on iphone.
Touch me floats on your phone screen (floats on others app) and you can move it to any where.
Features: quick settings(turn on off flashlight lock screen wifi apn gps brightness bluetooth etc.
).
Open your favour apps.
Call or send message to your favour contact.
Quick access to your favour contact details.
Go to home screen.
Super task manager killer.
Memory optimize by one click.
Lock your phone screen by one click.
Cannot uninstall this app? Go to settings location security select device administrators cancel this app.
Than try to uninstall again thanks.
Contact me for any issue.
Thanks!

Related Apps to Touch me - assistive touch