Temple endless run for Android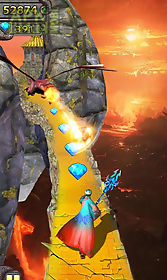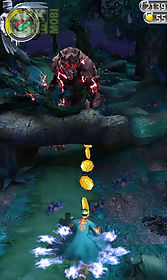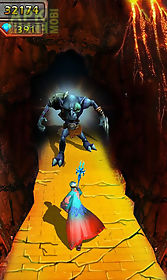 Temple endless run game for android description: One of the most addictive mega hit temple rush games ready for android now!
Your friends are all playing temple endless run.
Can you beat their high scores? The sequel to the smash hit endless run lost temple.
Lost in temple and keep running to survive!
An amazing temple rpg running game rocks on google play in 2016 now!
Get lost in dead maze and ancient temple.
Can you find the exit and rush out of the dangerous dungeon? Run through mysterious magic dark tomb.
Slide swipe and jump over horrible monsters and orcs.
Run in dungeon temple keep the direction in mind where you run or you will get lost in this maze? Unstoppably spreadable temple rush!
Temple endless run is a brand new 3d endless run game.
Get more exhilarating jumping turning running and sliding with captivating gameplay and numerous rewards.
Collect more coins to buy more power ups.
Upgrade your skills to see how far you can run!
Navigate perilous cliffs craft worlds run for survival!
Features magic and stunning temple map to explore free to play temple endless run climb into hot air balloon to collect more coins and gems more powerful roles to be unlocked new challengeable obstacles ahead endless running gameplay stunning 3d beautiful running graphics explore the dangerous mysterious temple dungeons escape from dark maze get rid of evil orcs gorgeous and brand new organic environments evilare you a fans of temple fight run? You must like temple endless run!
Play with your friends and see how far you can run from this dangerous temple dungeon!

Related Apps to Temple endless run