Telugu stotras for Android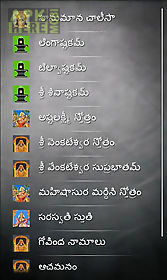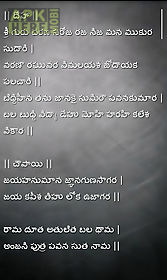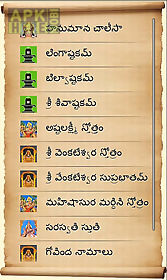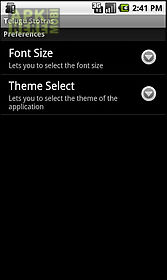 Telugu stotras app for android description: The application is for those who like to read the stotras daily or often.
The stotras are written in telugu.
The app contains the following stotras: - hanuman chaleesa- anjaneya dandakam- lingaashtakam- bilvaashtakam- shivaashtakam- vishvanaathaashtakam- chandrashekharaashtakam- shiva panchaakshari stotram- dvaadasha jyothirlinga stotram10.
Ashtalakshmi stotram1- sri venkateshwara stotram1- sri venkateshwara suprabhatam1- mahishaasura mardhini stotram1- mahalakshmi ashtakam1- saraswathi stuthi1- govinda naamalu1- aachamanam1- nitya puja vidhaanam1- annapurna stotram20.
Navagraha stotram2- suryashtakam2- sai chaleesa2- mantra pushpam2- madhurashtakam2- krishnaashtakam2- lalitha sahasranaamam2- vishnu sahasranaamam2- aditya hrudayam2- aaditya kavacham30.
Sree sookthamunlike other telugu apps which uses telugu images this app uses pure telugu font and telugu characters.
This is my first android app.
Please post comments so that i improvise this app.
More slokas and stotras will be added in future versions.
Trying to embed audio also in the upcoming versions.
The app contains two options: - increase or decrease text size.
- Theme (background) selection.

Related Apps to Telugu stotras