Tea guide for Android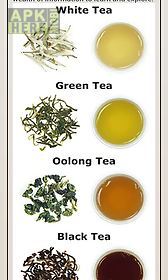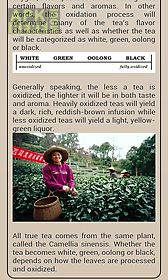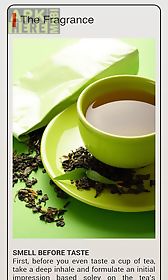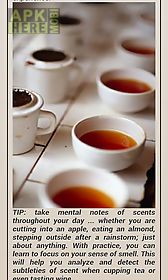 Tea guide app for android description: Tea guide is a new educational app where you can find a lot of interesting facts and uneful information about tea.
With tea guide you can learn the difference between different kinds of tea not only basics like green tea and blacktea but also some more rare kinds like bai hao tea or puer.
The guidebook also contains the rules of making tea and some tips to make it more tasty.
Tea guide features: information about all kinds of tea in one guidebook detailed instructions how to brew tea well described and well illustrated articles useful tips and tricks to prepare different kinds of teatea has been popular in ancient china 5 oclock is a great tradition in each english house and almost all of us love this noble drink.
Download tea guide and you will find even more reasons for it!

Related Apps to Tea guide